Advent Drawers, Advent Numbers, Vintaj Patina, Big Shot etc.
14.11.2017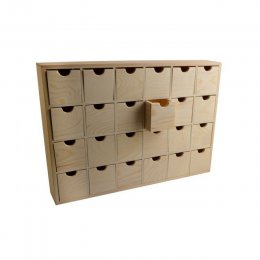 We upack many packages with materials and tools every day. 
 Advent wooden storage drawers again on stock. You can decorate it with new Nemravka numbers chipboards. All types of Big Shot on stock too. Vintaj Patinas and Glaze can help you make a patina to your jewelry. We re-stocked also cotton balls in size 30 mm and 20 mm. Wath us on Facebook and Instagram.