Nemravka Wholesale offers distribution of branded craft supplies, mainly Polymer Clay and related material and tools.
Who is wholesale intended for?
• brick & mortar craft stores
• craft supply webshops
• crafters making a living by selling jewellery and projects from Polymer Clay
• teachers of craft classes
• educational institutions and leisure-time organizations teaching children art lessons
Nemravka Wholesale is not intended for self-employed people who have trade certificates but their business subject does not include any of the points mentioned above. Wholesale is not intended for people who deal with crafting as hobby but it is not their profession.
Registration and Conditions for Wholesale Customers
• Trade Certificate (the subject of business includes trade, teaching and other activities related to crafting)
• Minimum purchase order amount is CZK 1,000
If you meet these conditions, please, register as a wholesale customer.
After finishing your registration, please, contact us at velkoobchod@nemravka.cz and we will offer you wholesale prices.
Benefits

• Wholesale prices
• Extraordinary customer service
• Quick order management
• Consulting service, product knowledge
• Goods for order available in stock
• Special offers, constantly growing assortment
• Public promotion of products, brand names and techniques – own publication activities, books, TV, magazines, classes, workshops, exhibitions
Offered brand names: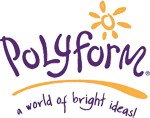 Authorized distributor

Lisa Pavelka
Exclusive representation in Eastern Europe.

Wide range of quality texture sheets, colour foil series, waterslide transfer sheets, components (not only) for Polymer Clay work, Magic Glos resin.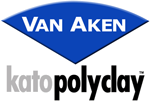 VanAken
Distribution in the Czech Republic and Slovakia.

Kato PolyClay - professional liquid and solid clay, accessories.

Imperia
Representation in the field of crafting in the Czech Republic and Slovakia.

Quality Italian machines of Imperia.

Penni Jo
Exclusive representation in the Czech Republic and Slovakia.

Premium quality Polymer Clay moulds.
You will be offered wholesale discount for other branded goods.
Our general business conditions are here.
Handling Orders
• Orders are handled in the shortest possible term, i.e. either on the day of reception or the following working day (if we receive an order in the afternoon, we will process it in the evening).
• Goods are dispatched by means of Česká pošta or GLS parcel service. When ordering goods, choose delivery service.
• Based of PREARRANGED TELEPHONE AGREEMENT personal pick-up is possible at business premises of Nemravka.cz, K nemocnici 50 (Areál Autocentra Vojkov), 251 62 Tehovec – Vojkov, usually between 8h30 am – 2 pm. 
• Payment by card is possible right at the business premises or by webshop, next paypal, cash on delivery or by bank transfer.
Feel free to contact us at velkoobchod@nemravka.cz if you have any comments or questions.