Product description
One of the thickest beauties by Malabrigo.
Caracol is lightly coiled, soft and smooth thread criss-crossed by black thread – net. The contrast of thick soft yarn and thin dark thread gives the yarn an unrepeated unique look and originality. Simple patterns accentuating the changing colours are perfect for this yarn.
The yarn is suitable for super quick projects, such as caps, infinity scarves and shawls.
If you wish to rewind hanks to balls, note it in your order. 
Type of Fiber: 100% Merino woll
Weight: 150 g
Length: 82 m
Thickness: Super Bulky
Needle / hook size: 9 - 15 mm / 10 - 15 mm
Knitting gauge: 9 stitches, 10 rows
Wash by hand in cold water. Do not tumble dry. The actual hue may differ from the image.
Click the picture below to get to the knitting calculator that will help you estimate the amount of yarn needed for your project:
For demonstration of projects click here (must be logged in):
https://www.ravelry.com/yarns/library/malabrigo-yarn-caracol/projects
This amazing Caracol scarf and other projects can be found:
http://www.malabrigoyarn.com/patterns-47#.XlOePyhKhPY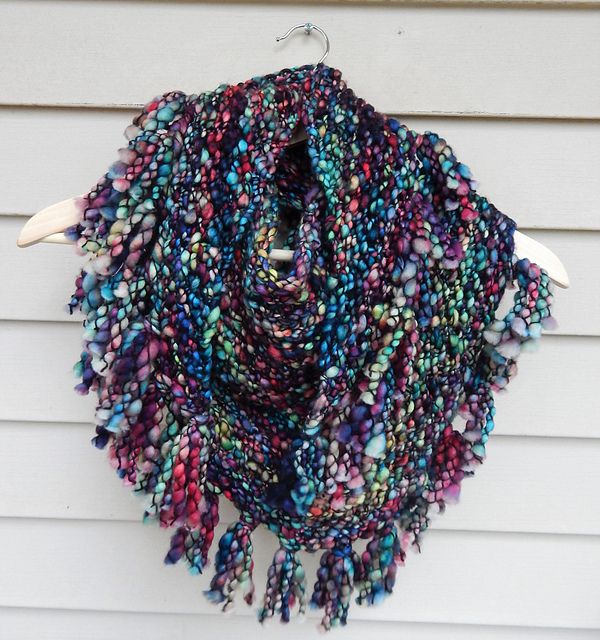 The product can be also found in these categories: