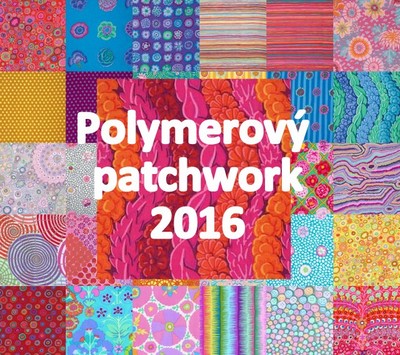 Patchwork is a craft technique I keep admiring. Just imagine to cover yourself with a blanket sewed with pieces of colour fabric.
I draw inspiration from Kaffe Fassett, "God of Colours", an artist who knits, sews and designs fabric. I guard his fabric at home as if it were treasure, as well as the books he wrote. The logo of our event is composed of his fabric. Amazing, isn´t it?
The true fabric patchwork is still waiting to be made (wrapped in boxes and in my head) but I take a fancy to using patchwork designs for polymer clay work. Lindly Haunani introduced me into the idea during one of her workshops long ago. Thank you very much, Lindly! I have been looking at various fabric since then, wondering about application of the designs to polymer clay projects.
I have set myself a challenge for this year: to bring you polymer clay tutorials based on patchwork designs regularly. You may get inspiration from them for your own creation. Every month I publish a new patchwork/ fabric design you can use for anything.
Looking at the calendar I should hurry up with the first tutorial if I want to make it just in February. January is already over, however new activities almost always start slowly during this first month.

I will appreciate your engagement – send us a picture of your polymer clay patchwork. At the end of the year we will draw lots and pick a winner. The winner gets polymer clay and other tools and material valued at CZK 3,000. Please send your photos to soutez@nemravka.cz.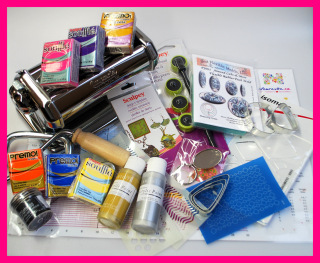 Have a nice day!
Petra Nemravka