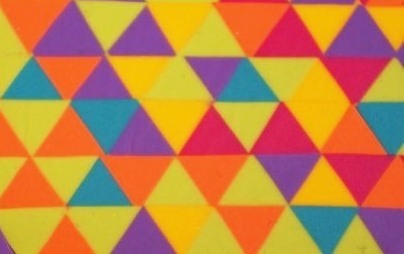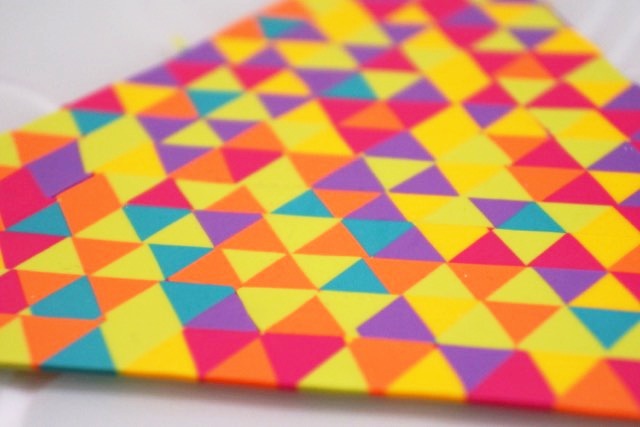 I drew inspiration for my next patchwork tutorial from IKEA pencil cups. They are in my workroom and I keep staring at them.
You need the following:
Procedure: 
1. Condition and leach the clay to make it solid (i.e. place the clay between sheets of blank paper for an hour and remove excess plasticizer).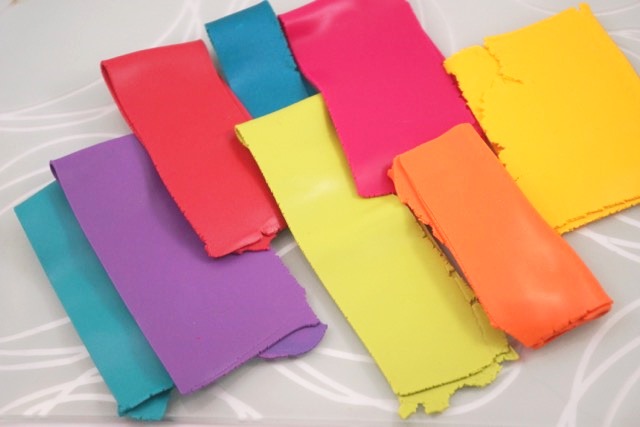 2. Create colour strips. It is absolutely up to you how wide the strips are. Ideal width is 0.5 - 1 cm. My strips are 8 mm wide and I condition them at # 4 setting of Imperia machine.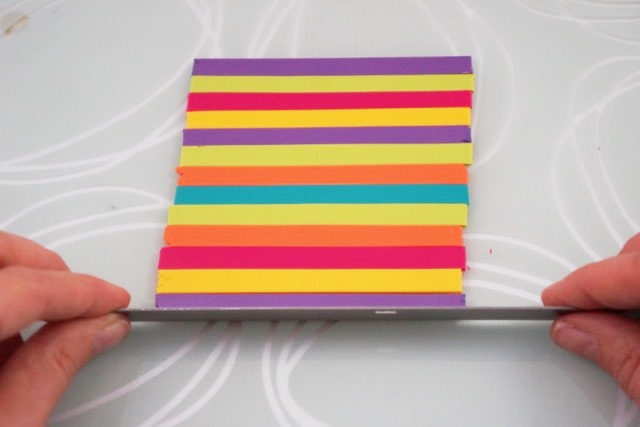 3. Place the strips one next to another and create a sheet (my sheet is 10 x 18 cm large). Smooth it out with a roller and connect the joints.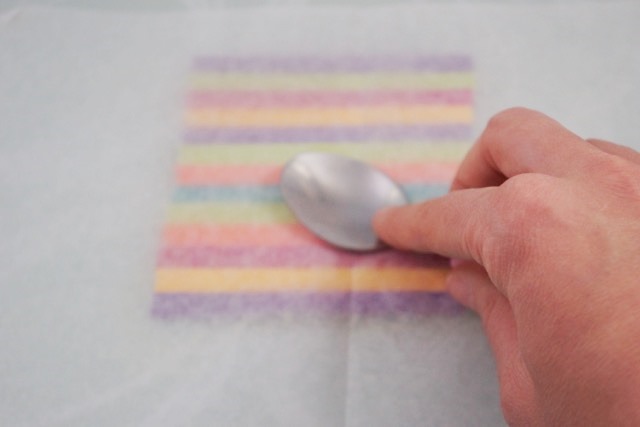 4. Pass the sheet through the pasta machine (the stripes are perpendicular to the rollers). The first rolling is at # 4.  The next is one level lower.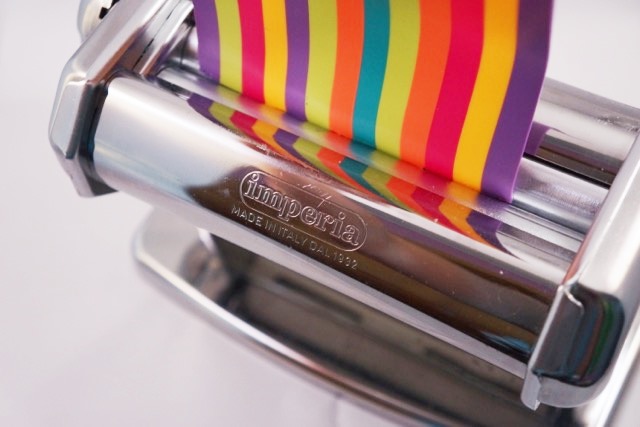 5. Cut off one edge of the sheet – the angle is 60°. Our new craft mat will help you.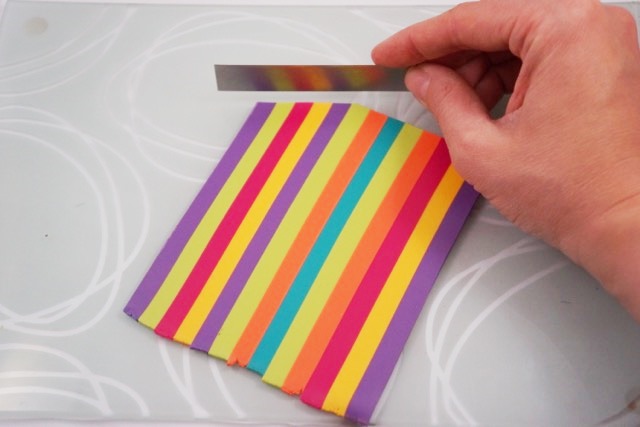 6. Following the same angle cut off other 8 mm wide strips. Place the cut-off strips on the sheet of paper to make your next work easier.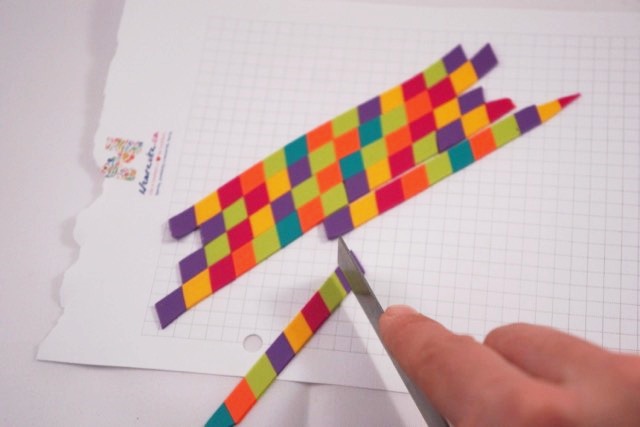 7. Now, put the strips together in order to make colour rhombi. If you want to have your sheet more colourful, cut the stripes in half and attach them to other strips.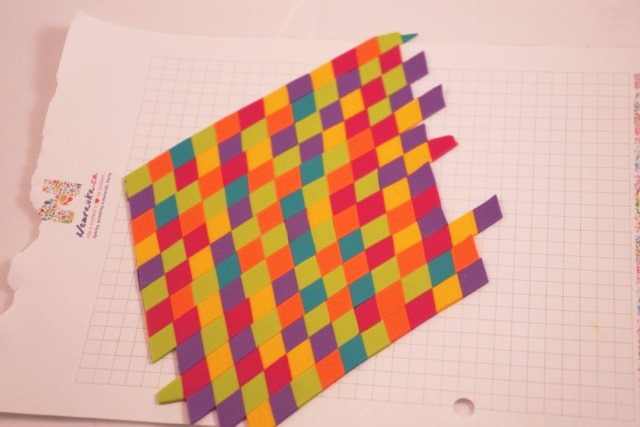 TIP: If a rhombus is too large (maybe due to incorrect measuring or unevenly leached clay), just trim it a bit. Or bend the blade slightly and press it against the striped sheet. The degree of bending makes the clay stretch or shrin (see Tutorial no. 2).
8. The sheet is made when you use all the strips. Smooth out the joints over deli paper. Trim the edges of the rhombi.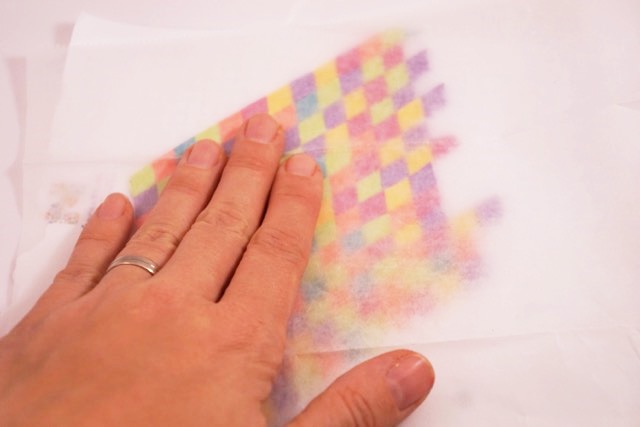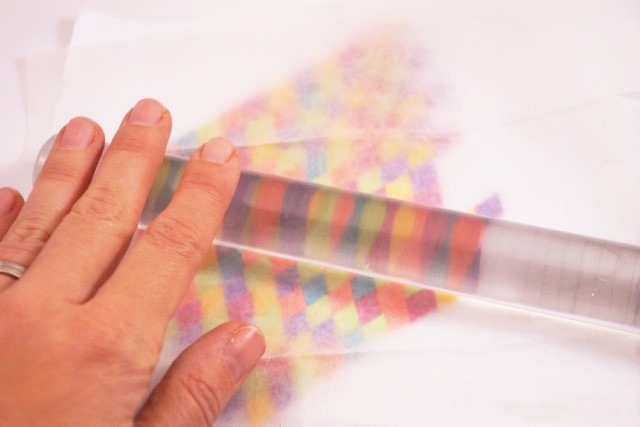 9. Now, begin to cut off small triangles. When cutting you can alternate both sides and make the colours change variously.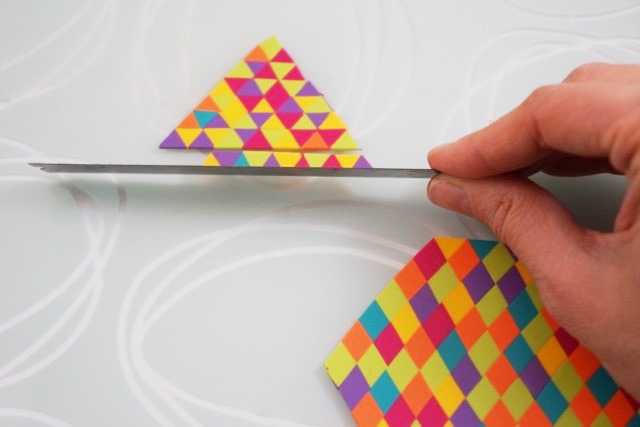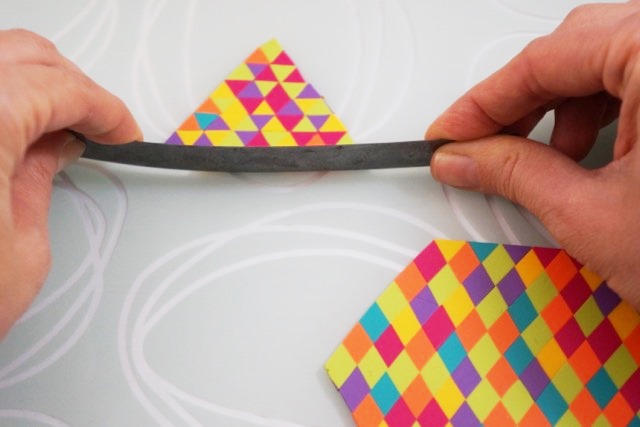 10. If one strip is not sufficient, cut off other short strips and attach new triangles to the previous ones.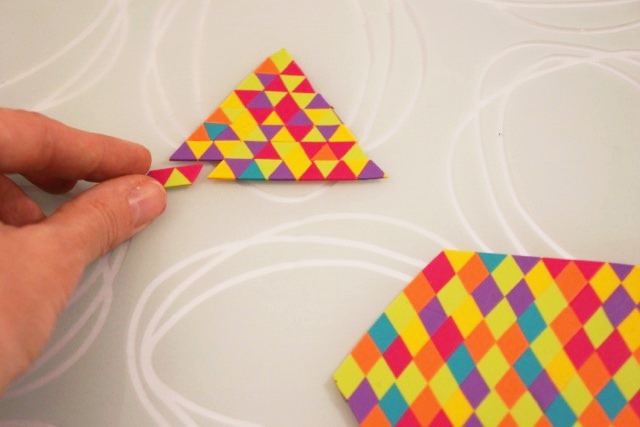 11. Smooth out the joints over deli again. And that´s it!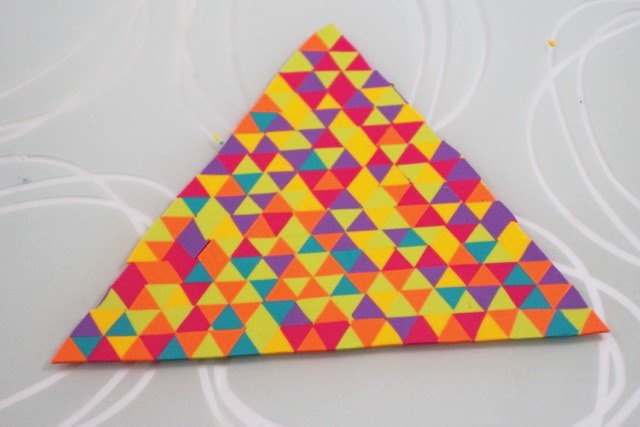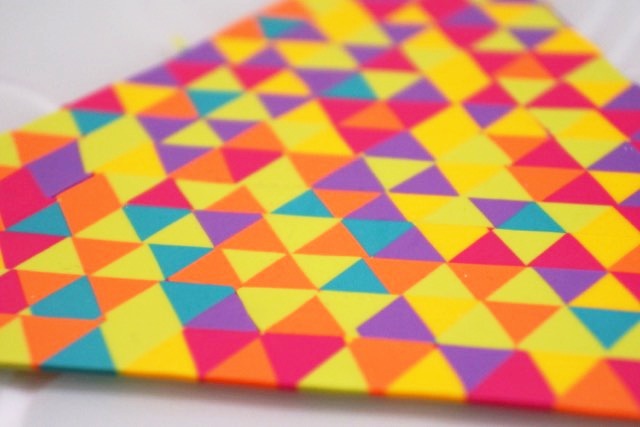 I wish you happy May days!
Petra Nemravka