Written by: Jana Honnerova, https://www.facebook.com/honnerova
I have gotten a hold of the liquid Sculpey and so I tested them out for you. Here is my report.
First of, you have to properly open them. They do not get opened by cutting of the end of the dispenser as someone (me) might think. You simply unscrew the cap.
You can get the Liquid Sculpy in these colors: white, black, transparent, pearl, gold and silver. You can freely mix them together as you please.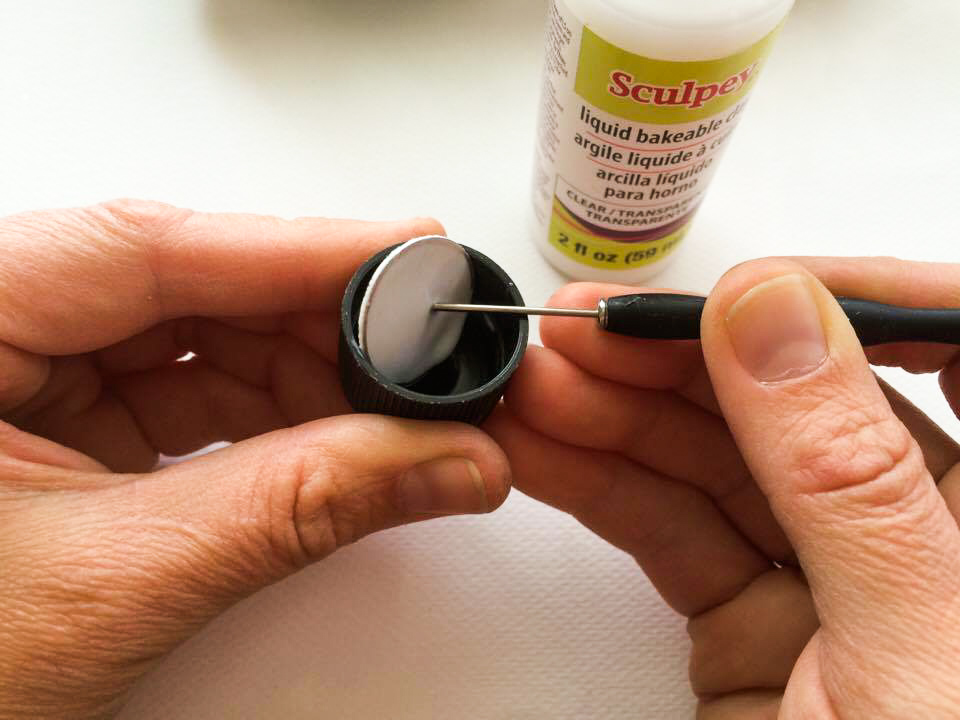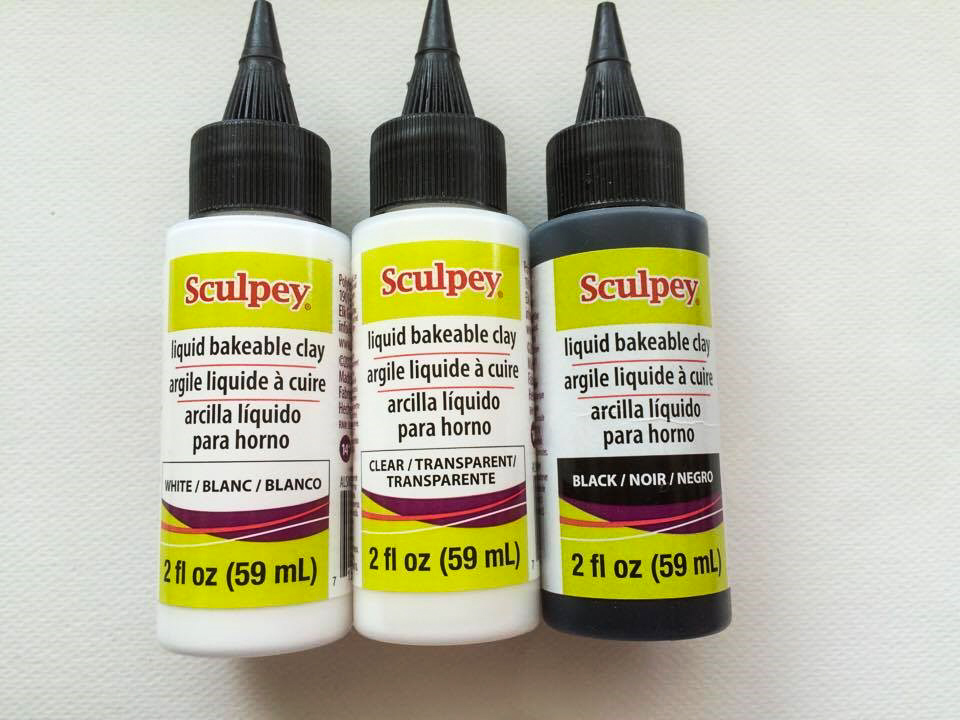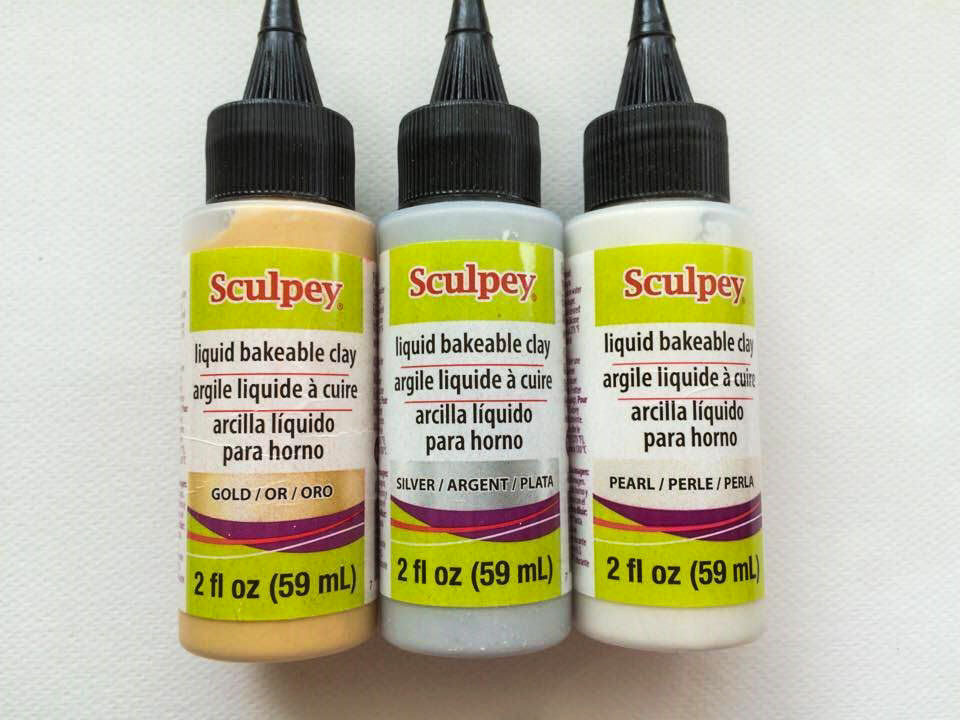 Liquids have very full colors that are easily visible on white and even on black polymer. The transparent liquid is actually completely clear and see-through.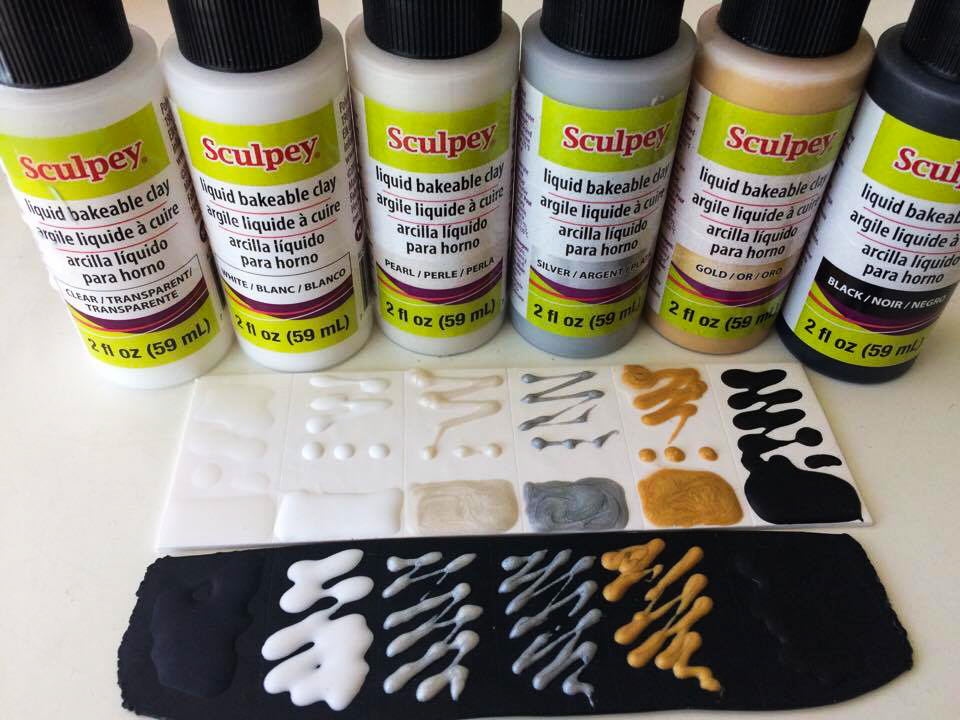 The liquids are also esily mixable with alcohol inks. On top of that the white covers over other colors very well, so after mixing inks in it, it still covers well even over black polymer.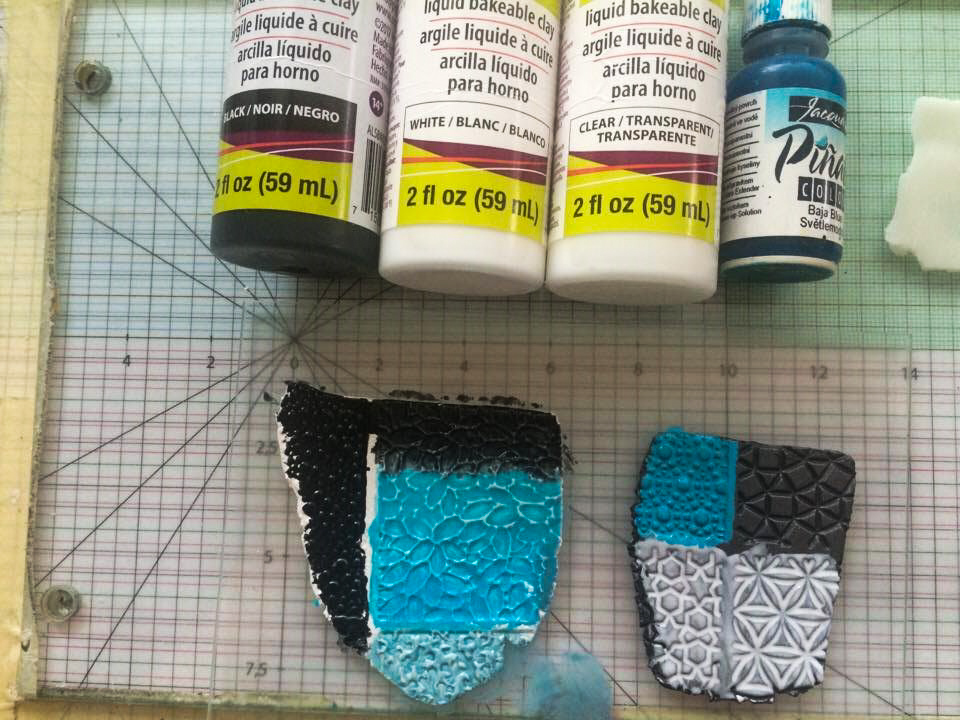 If you are skillful, you can try liquids on other pieces – for example a similar spiral as seen above (with white and black liquids). Make the spiral – then, with a ball point tool, create lines from center out or in. Clean your ball point tool after each stride. You probably already know similar patterns from desserts or even the EBRU technique.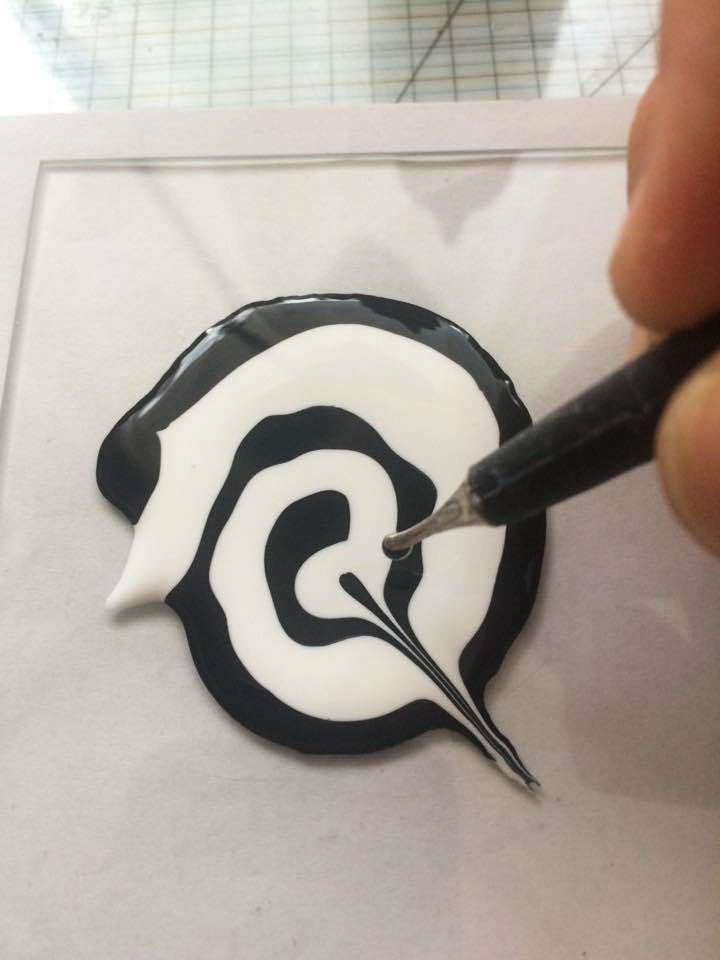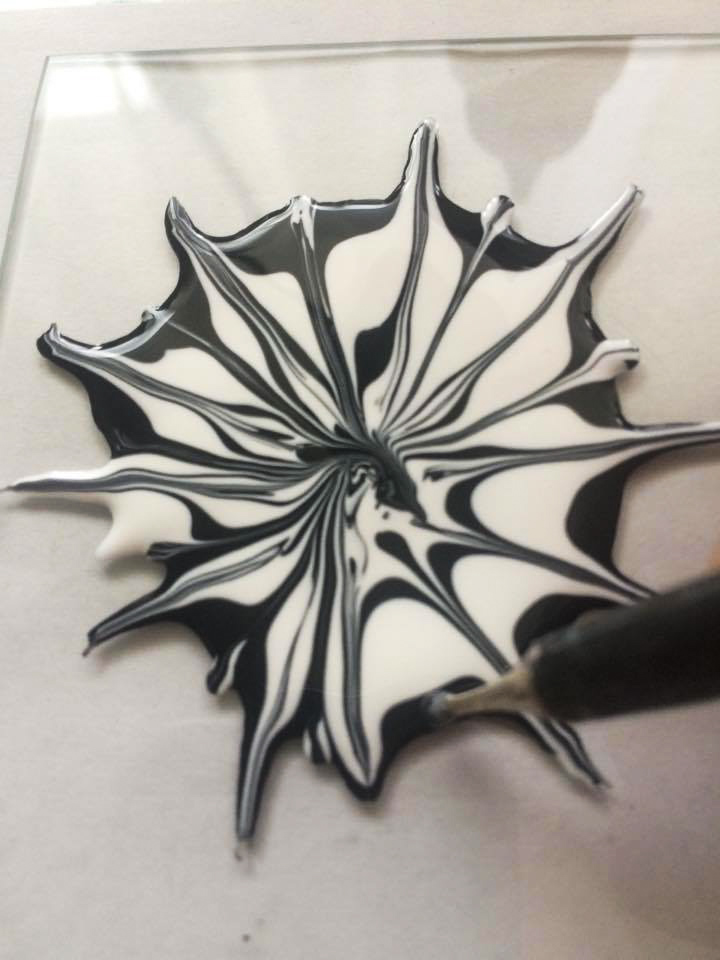 At the end, take a look at one mini-tutorial: use a texturer with different types of textures (you can use almost anything, let your imagination run wild and try it on scrap piece first). After baking, fill the textures with a liquid polymer stained with a contrast color. Wipe the over-flow liquid with a paper towel, a tissue or a finger. Bake in by hot air gun or by baking in the oven for a short period of time. With similar technique you can make your pieces look like they have patina coating.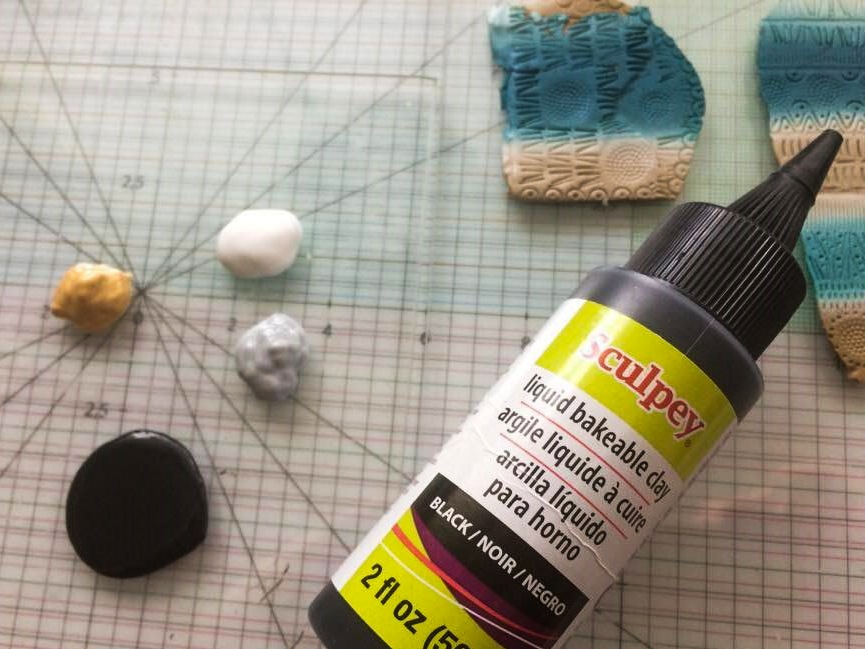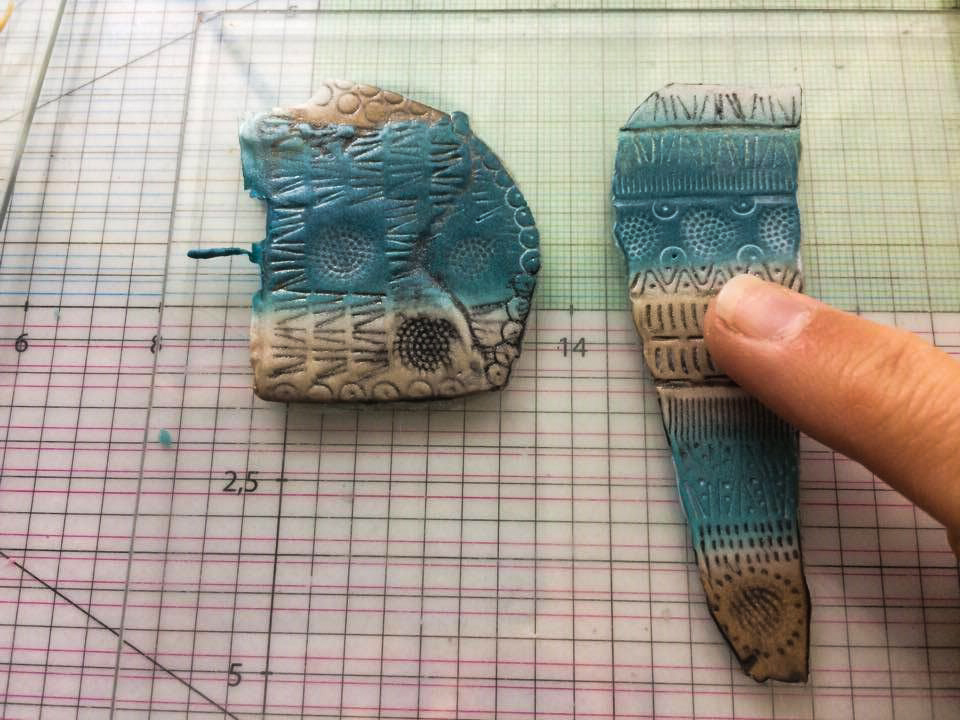 Believe that the liquid polymer from Sculpey will find a permanent place on your table – it has a wide sortiment of use!!
 I have one more tip for working with liquid: 
https://www.youtube.com/watch?v=hj67Te_cn1s
P.S. I am curious of what you can make with the Liquids, so please send your pictures to customer`s gallery.