Once you try ink pads and discover what they can conjure up, you will never want to stop.
In the world of scrapbooking, ink pads are indispensable aids. Their basic classification and ways of use are described in the articles of "Inks and how to use them in scrapbooking" and "Useful instruments for work with inks".
Adirondack pigment ink pad by Ranger company is one from the wide range of ink pads.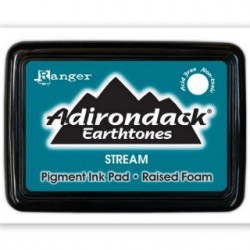 These pads contain pigment ink suitable for both papercraft and shrink plastic, glass, metal, parchment, etc. They air-dry on matt paper but on glossy paper, metal, glass or foil, heat gun is necessary to speed up drying. Adirondack pigment ink pads are acid free – they are perfect for photographs. These pads are slow drying - thus ideal for embossing where longer duration of drying is necessary.
Adirondack ink pads are wrapped in protective foil to prevent them from spontaneous opening. Moreover, the pad itself has a plastic cover protecting it from drying. So, anytime you are going to close the pad, check whether the plastic cover is closed. It supports longer lifespan.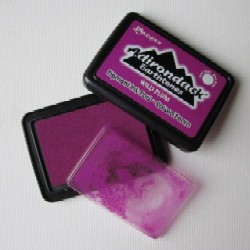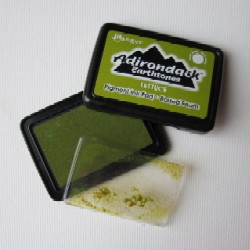 Adirondack ink pads are made in wonderful deep (but not loud) colours. Thanks to their thick consistence they can be used together with both strong deep colours as well with sober mellow ones. It depends how much and deep you press the stamp onto the ink pad.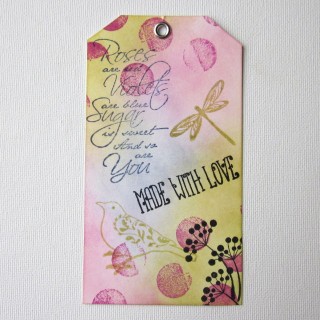 When you finish, rinse the stamp under running water or wipe it off with baby wipes. If the paint becomes dry and you can not wash it off, apply stamp cleaner.
The pad´s lifespan can be prolonged by means of Ink Refresher. So, do not throw away any pad if you have a feeling it "does not work".
Adirondack pigment ink pads can be combined with other brands of inks and paints, e.g. Distress Ink, Color Wash, Archival or embossing and pigment powders.
In case you have any questions about ink pads from our eshop, feel free to write us at scrapbooking@nemravka.cz. We are pleased to answer and advise you.
Videos dealing with Adirondack ink pads are here:
http://www.youtube.com/watch?v=rZBCUxRf4No