Gesso is interesting art medium for use at scrapbooking and other types of decorative craft techniques. Gesso can "accompany" you at many projects like cardmaking, creation of own backgrounds, Art journals, scrapbook pages, decoration of wooden frames, boxes and other embellishments.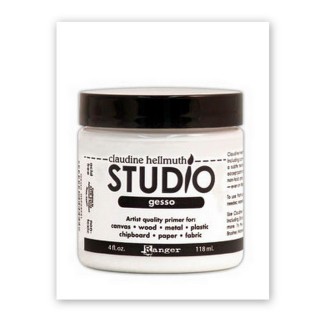 Gesso is thick medium of various colours, free of acid. It can be applied on paper, cardboard, wood, plastic and metal. It dries quickly after application (Heat Gun will speed up drying as well) and is waterproof (suitable for various decorations). Moreover, you can mix it with acrylic paint and get interesting pastel shades.
Gesso can be applied by means of fingers, dabber, brayer, spatula or brush. It is also perfect for creation of various embossed elements on backgrounds, decorations and details.
• Gesso and stencils

Gesso can be easily used together with stencils. Just apply it through a stencil – use your finger, dabber or spatula, and remove the stencil carefully. When working with stencils, try to be fast or you risk getting Gesso under the stencil and destroying its motif.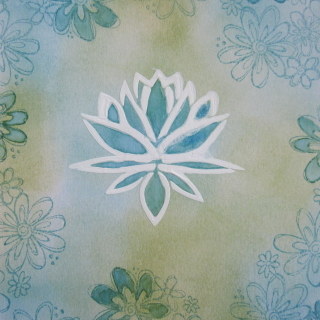 • Gesso and stamps

Gesso is also perfect for work with stamps. Apply a thin layer of Gesso on a stamp (use rubber brayer, dabber or fingers) and impress it. When using a brayer, apply a little Gesso on the mat first and pass the brayer through to make the paint soak. Then pass it through the stamp and impress immediately. It is possible that the stamp outline will not be that clear as with inks but anyway the motif will be original and slightly embossed.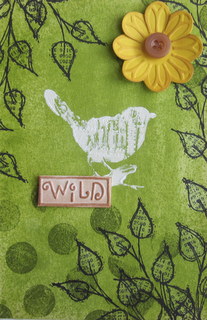 • Simply Gesso

Gesso can be simply applied on entire surface of scrapbook paper and a cardboard sheet or just on some elements. White Gesso looks great like snow background and is perfect for decoration of snowflakes. In terms of snowflakes you can use a stamp as well and impress it into Gesso. The snowflake will be white with an impressed snowflake stamp in the middle.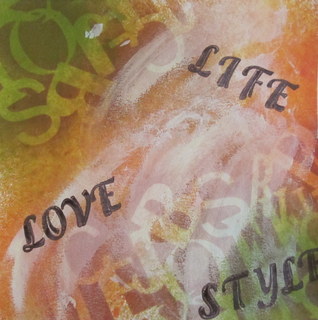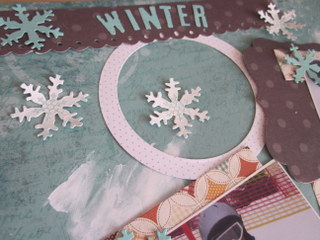 • Gesso and inks

The motif created by means of Gesso can be decorated with inks afterwards. Simply use a dabber and apply ink on Gesso. The motif will get a new dimension.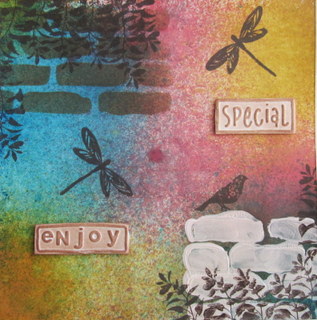 • Gesso and various material

Gesso can be combined with acrylic paints, inks, Color Wash paint in spray, and others.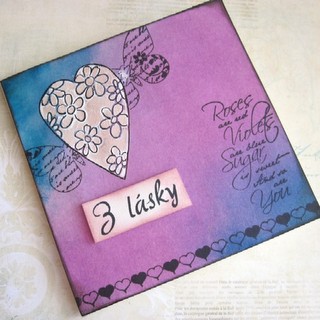 Tools and material used for work with Gesso must be rinsed under running water right after finishing creation.
Try Gesso out! You will surely have a fancy for it!
For more inspiration, watch these instruction videos:

http://www.youtube.com/watch?v=Tg6smtPRWXU
http://www.youtube.com/watch?v=Xw9WdUY5p-c
http://www.youtube.com/watch?v=LqxXFElwRXA