You must have remarked that scrapbooking is a boundless world where we come across infinite amount of interesting tools and material. We have already introduced you into Instruments for scrapbooking and Big Shot machine. Surface treatment is another big topic of scrapbooking. In the article on Inks and Useful instruments for work with inks you have learnt more about various types of stamping paints and their usage. Now we want to present you Paints for papercraft and other forms of creation.
Adirondack Acrylic Paint Dabber
Adirondack dabber is acrylic paint with a handy foam applicator releasing only necessary amount of paint. No more smudged brushes or hands! Paints are for use with various surfaces like paper, Polymer Clay, canvas, wood, metal, glass, plastic and others. Thanks to the handy applicator the work is easy. Use it for stamping, texturing, shading, making backgrounds, embellishment of frames or just apply it on particular decorations and parts. The paint dries quite fast. It is essential to suck paint into the applicator properly, i.e. to hold it upside down and press it down to the pad until the paint sucks in. Sometimes the paint might be too thick – then water it down and stir it well. We recommend you to store the paints upside down, which will generally facilitate your work.
If you want to use paint and brush, simply unscrew the cap. Foam applicators can be easily substituted for new spare ones. The paints are water-proof, i.e. they are suitable for various surface treatments, and can be watered down. They can be combined with different types of inks, be applied through stencils or used for stamping. 
The colour range of dabbers is really wide – choose among three main categories: Earthtones, Lights and Brights. These paints are suitable also for creation of children.
Volume: 29 ml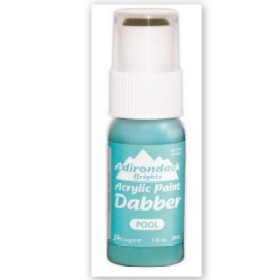 Look at some examples of scrapbook projects using acrylic paint-dabbers.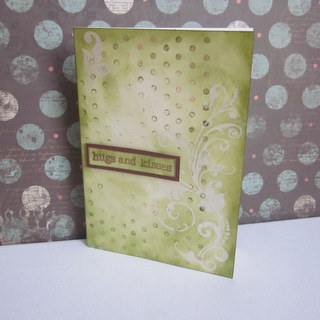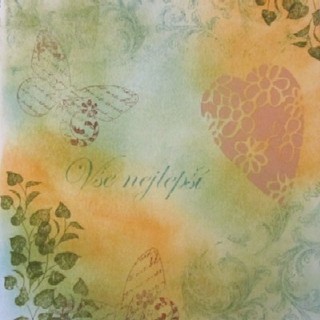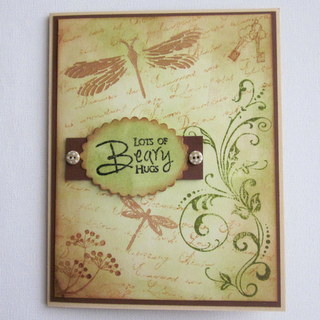 Watch video instructions to learn how to work with paint-dabbers:
http://www.rangerink.com/videos/videos_PattiSplatAdirondackDabbers.htm
Paper Pen – Liquid Pearls
Paper pen or liquid pearls are convenient for any kind of creation. It is creamy acrylic water-based (non-toxique) paint creating half-pearls of various sizes when being applied. Manipulation is very easy thanks to the narrow applicator (always keep the applicator clean and ready for other work). It is suitable for various material: paper, cardboard, wood, plastic, canvas, glass. The paint can be used with stencils (spread it over the stencil) and create your own motifs of stamps, reach 3D effect, conjure up fine lines, etc. Thanks to Paper pen you get wonderful details on your projects. Choose from a wide range of colours – 24 shades. Drying period of half-pearls is ca 6-8 hours and when applied over the stencil it takes ca 3-4 hours. The paint is water based, washable and resistant to external effects (i.e. suitable for outdoor decoration).
Volume: 25 ml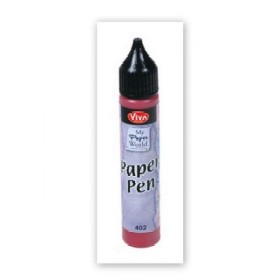 Watch video instructions to learn how to work with Paper Pen:
http://www.youtube.com/watch?v=uIJX83Ny_Pc
http://www.youtube.com/watch?v=SAr0eCWXBrk
Adirondack Color Wash
Adirondack Color Wash is water-based spray paint for any kind of papercraft. Spray bottles guarantee simple application of paint on your projects. The paint is ideal for paper, carboard, fabric, wood and other material. You can spray it directly on paper or over stencils. Use heat gun to speed up drying. For reaching lighter colour shade water it down. Try to dilute Color Wash together with MiniMister spray. Particular colours may be variously blended right on your projects. Color Wash paint is ideal for making original backgrounds on your projects, designing your own paper sheets or for creation of so called Art Journal pages. It can be applied on stamps by means of stippling brushes or you can colour in pictures or stamp motifs with brushes. You reach interesting effects together with wax crayons (wax does not adhere to the paint). In case you spray on too much colour, just wipe it with paper cloth. When working with Color Wash put on protective clothes and use a mat to avoid soiling working desk. Adirondack Color Wash is non-toxic and acid-free paint. There is a range of 12 colours to choose. The paint is not suitable for children below twelve.
Volume: 59 ml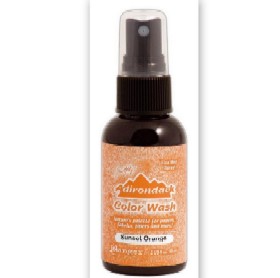 Here are some examples of scrapbook projects using Color Wash paints: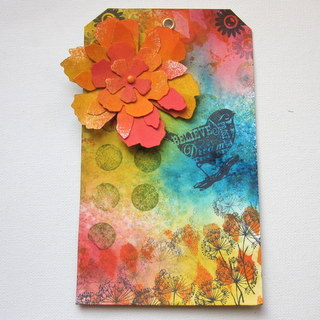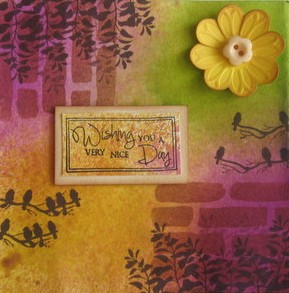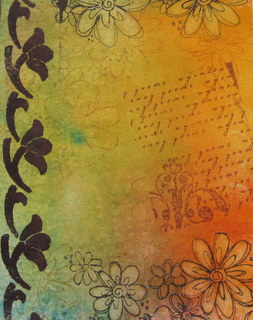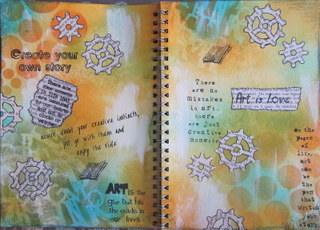 Watch video instructions to learn how to use Color Wash:
http://www.youtube.com/watch?v=g7pJAXXomR8
http://www.youtube.com/watch?v=bW4J7TUSQas
3D Embossing Creme
3D Embossing Creme is acrylic water-based paint for creation of tridimensional glittering effects of your projects. The paint is perfect for paper, wood, terracotta and pottery. You reach wonderful 3D elements with this paint. It is for use with stencils. Apply the creme by means of spatula or wooden stick. Small amount of paint is enough but you must cover the entire stencil surface. Afterwards, take it away carefully. Embossing creme must be fixed by means of a heat gun or a hairdryer. Heat the motif until it starts rising and creating 3D effect, and let it cool down. The creme can be used with embossing powders as well. The paint is water-based and suitable for outdoor decorations.
Volume: 50 ml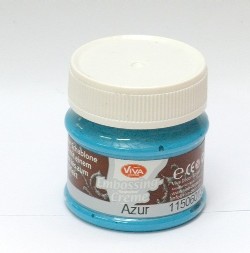 Watch video instructions to learn how to work with 3D creme:
http://www.youtube.com/watch?v=8ArnnbSYVjg