Nowadays, Big Shot is very popular among all zealous scrapbook crafters. It is a cutting and embossing machine conjuring up decorations, applications or details that enfance your projects.
Big Shot is available in two variations – Big Shot and Big Shot Starter Kit. They differ in equipment and certainly price as well. Big Shot is a separate machine, its accessories are short multipurpose platforms of Tab1 and Tab2 and two short acrylic cutting pads. Big Shot can cut out classic standard dies and emboss motifs by means of embossing folders.
Big Shot Starter Kit includes Big Shot machine, extended multipurpose Solo Platform, Solo Shim die adapter, two short acrylic cutting pads, one BIGz cutting die with a motif of a heart, next two Sizzlits dies with motifs of a flower and a twig, one embossing folder with dots and a set of ColorCore paper. This machine can cut out classic standard dies and emboss motifs by means of embossing folders.
If you want to cut out long XL dies you will need to get extended cutting pads.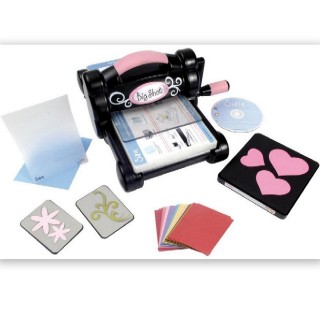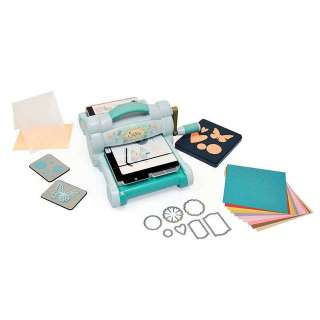 Watch video instructions to learn how to use Big Shot:
http://www.youtube.com/watch?v=Vg11FRYoq9M
Embossing and Embossing Folders
For embossing on Big Shot you need embossing folders. Plastic embossing folders vary by size, motifs and producers. Every package includes either one folder or a set of two, three or more pieces, or a set of various embossing folders. All folders have the same purpose, except for the motif there is no difference among them. ColorCore paper is recommended for use with embossing folders. Thereafter just sand the motifs slightly to make them more visible and to reach interesting effects on your projects. Embossed details may be embellished with inks or ink pads, thus you reach patina or vintage effect or create multicoloured design. Moreover, embossing applications can be used together with cutting dies or they might be two in one, so called Embosslits. For embossing on Big Shot machine you need following sandwich: multipurpose platform (short or long), acrylic cutting pad, embossing folder, sheet of paper and acrylic cutting pad. Besides plastic embossing folders brass embossing stencils are available as well. For embossing on Big Shot machine silicone mats are necessary. The sandwich is made of multipurpose platform, acrylic cutting pad, silicone mat, sheet of paper, brass embossing stencil and acrylic cutting pad. If you confuse the sequence, the motif will not get embossed. In case you are not sure which pad and platform is appropriate, instructions are attached to Big Shot or they are pictured on multipurpose platform or embossing folders.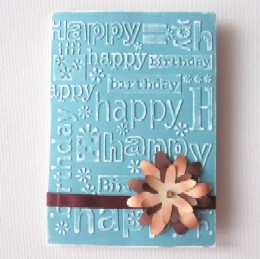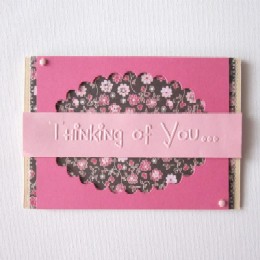 Cutting Dies
Besides embossing by means of embossing folders Big Shot can cut out miscellaneous elements, motifs and details. Cutting dies differ in designs, motifs, by producers or designers.
Several types of cutting dies exist: BIGz (Sizzix), BIGz XL (Sizzix), Sizzlits (Sizzix), Embosslits (Sizzix), Framelits (Sizzix), Movers & Shapers (Tim Holtz – Ranger vs. Sizzix), Nesting Dies (Xcut), Nestabilities (Spellbinders), Creatables (Marianne Design), Nellies´s Multi Frames (Nellie´s Choice) and others.
Cutting dies differ by techniques of cutting out: we speak about "sandwiches" when cutting on Big Shot machine.
BIGz or BIGz XL are extra big dies and the sandwich is made only of two acrylic cutting pads. For cutting BIGz XL dies extended acrylic pads are necessary.
Sizzlits, Embosslits, Framelists, Nesting dies, Nestabilities, Creatables and Multi Frames need: multipurpose platform, acrylic cutting pad, paper and acrylic cutting pad. Some of them need thin compensatory platform (depending on substance of paper you use). Instructions are pictured on multipurpose platforms or cutting dies).
Tim Holtz from Ranger is a famous author and designer of many embossing folders and cutting dies. He cooperates with Sizzix and together they have created many gorgeous and interesting motifs and details. Movers & Shapers magnetic dies count among them as well. These dies are BIGz variations, thus they are big and cut out only between two acrylic cutting pads. It deals of so called outer Movers & Shapers. Besides there are inner Movers & Shapers which can be cut out by means of outer dies, i.e. they are put inside outer dies and both motifs interconnect. Or they can be placed onto a base tray and cut out between two acrylic cutting pads. The bottom of the dies is magnetic so the dies are fixed on the tray and do not move.
Specially designed Embosslits dies can both cut out and emboss motifs. Framelits dies+ Cling stamps sets are exceptional as well – they can not only cut out motifs but also stamp them. Just stamp your motif with the attached stamp and cut it out by means of the die of identical pattern.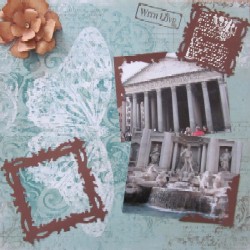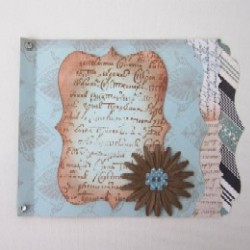 Unfortunately, Czech equivalents for particular types of dies do not exist, so we state their original English names. You should not have difficulties identifying and finding them by the names. To make your work with dies easier, we attach links to video instructions where you learn how to use them.
Big Shot is not the only cutting and embossing machine. Much more machines exist like Cuttlebug (by Provocraft), Cricut – digital cutting machine, Texture Boutique machine (for embossing only, cuting-out is not possible), Big Kick, Vagabond – electricity-powered (by Tim Holtz), Big Shot Pro – bigger machine for cutting out entire scrapbook sheets (by Sizzix), and more...
All embossed and cut out motifs can be easily applied on your projects. Within our courses Big Shot is presented to participants and you can try it out and learn how to employ these applications.
If you have any questions about Big Shot feel free to contact us – just send your inquiry by "inserting new question" which is below every product description. We are pleased to answer and advise you.
We wish you inspirational and quiet creation!