You can acquaint yourself with tools and material within our Scrapbook Courses organised in Prague and its surrounding. Follow the section of Kurzy Fimo a Scrapbook.
Scrapbook Papers (SB) – single-coloured or those with various motifs

No doubt paper is the most important material for scrapbooking. SB paper is quality paper, lignin and acid free, i.e. acid presence may damage your creations in some time, it decomposes paper, and lignin causes turning paper brown.There are various sizes of paper: 30,5 x 30,5 cm (12 x 12"), 20 x 20 cm (8 x 8") či 15,2 x 15,2 cm (6x6"), next A4 format or A5 – mini paper. SB paper varies by its substance as well. Scrapbook paper of miscellaneous motifs is either one-side or double-sided sheet. Double-sided paper has different motifs on its sides but they are of similar colours, thus you can use both sides for your projects. Single-colour paper is necessary as well, it harmonizes colours of the whole project.
Color Core paper is a type of SB paper – it has differently coloured core. The paper is frequently used altogether with Big Shot or Cuttlebug embossing machines.
For cardmaking technique you can use blank cards ready to being embellished. Envelopes are included in the sets as well. Besides, sets of gift tags for direct decoration are offered too.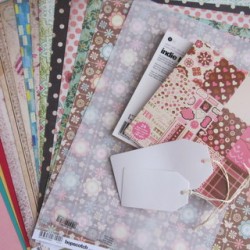 Adhesive Aids
Adhesive aids for scrapbooking are acid free. When creating projects with photographs, be careful and choose acid-free adhesive that will not damage your pictures later. There is a wide scale of adhesives – various types of double-sided adhesive tapes, removable or permanent rollers, foam squares and tapes for reaching tridimensional effect on particular parts of projects, glue pens for sticking tiny elements, glue in tube, 3D transparent drops.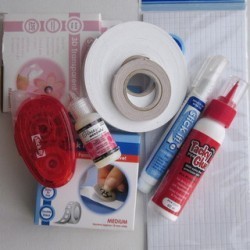 Trimmers

The trimmer is an indispensable tool for papercraft. Not only is your work simpler but the projects are accurate and even. Trimmers toss off in a few seconds what scissors, a pencil and a ruler make for long minutes. When selecting a trimmer, check its cutting length to be able to trim even SB paper of 30,5 x 30,5cm (´12x12´) format. There are several types of trimmers – trimmers with blade carriers, rotary blades or lever trimmers.
Trimmer with blade carrier – this trimmer has a blade hidden inside its carrier for simple use. It is mainly suitable for home use. The cutting blade may turn blunt and its trims will not be so even. But spare cutting blades are available as well. A scoring blade, included in a trimmer or sold separately within accessories, is also sold. Scoring blades support paper folding and scoring – e.g. for use at cardmaking, creation of rosettes, boxes, etc.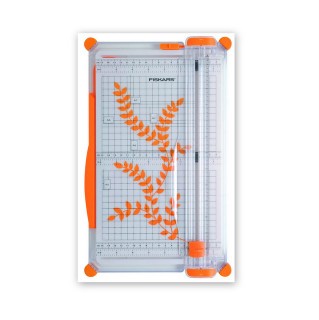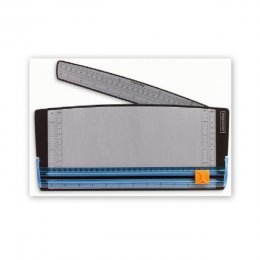 Rotary blade trimmer – has a disc moving on paper and cutting it. This type is suitable for scrapbooking but the cut is not always completely accurate due to possible deflection of the disc. Rotary blade trimmers have longer lifespan.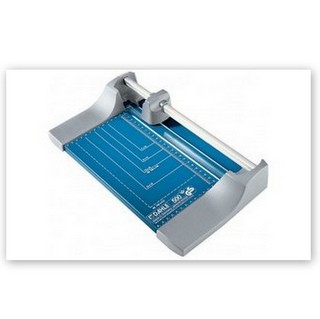 Lever trimmer – has a big blade which can cut multiple sheets at once. There are several sizes of this trimmer type. They are frequently used in offices.
Watch video how to work with various trimmers:
http://www.youtube.com/watch?v=bf6dRdUaNsY
Craft Punches
Craft punches are handy tools. You get interesting decorations using them. They can embellish particular layers of your project as well. Craft punches have various sizes and shapes ranging from rounds, ovals, flowers, butterflies to suns, etc. For decoration of corners or edges of your projects, use corner or border punches. Some types are both corner punches and border ones after removing its extension. Besides punching miscellaneous shapes, punches can also create embossment on the motifs. We call them craft embossers.
Punches turn blunt in some time. Use thin aluminium foil to sharpen them and oil paper for oiling the cutting mechanism.
Punches looking like pliers punch various small shapes into paper – round, heart, flower; or big shapes – flowers, scalloped circles, squares.etc.
Big Shot Cutting and Embossing Machine

For reaching interesting effects on your projects, get yourself Big Shot machine or Big Shot Starter Kit. Big Shot is a more and more popular tool at scrapbooking. You create catchy backgrounds and details for your projects by means of embossing folders. Try out cutting dies as well! You can cut out paper, cardboard, fabric, rubber, plastic foam or aluminium foils. Just turn the handle...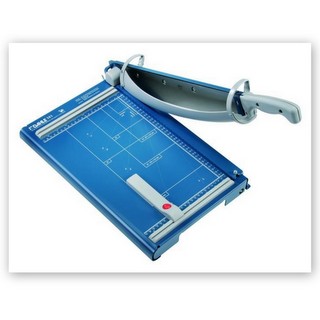 Embossing and Embossing Powders

Embossing is a scrapbooking technique. You need embossing powders and clear embossing ink for its creation. There is a wide range of paints and also their consistence varies (fine, coarse, glittering). When embossing, the final picture needs to be fixed by means of a heat gun. Embossing technique creates interesting elements and details on your scrapbook pages or cards.
Stamps and Accessories

Stamps are an infinite topic of scrapbooking. Efficient tools conjure up interesting elements on your projects. They can be used either for making backgrounds or like main motifs or just to complete the entire projects.
A wide range of silicone stamps is offered. Those are so called Cling or rubber stamps on wooden blocks.
When working with clear stamps, acrylic blocks of various sizes are necessary – stamps are simply attached to them. Acrylic blocks are transparent, as well as the stamps themselves, thus the work is accurate because you can simply check where you print, possibly the motif can be overprinted.
Cling stamps are rubber stamps resembling texture sheets for Polymer Clay work. They must be stuck on cling foam pad, which is often included in the package. And after that they adhere to acrylic blocks. These stamps are not clear.
Rubber stamps on wooden block are high-quality stamps with long lifespan. Actually, they are rubber stamps on foam pads attached to wooden blocks. They can print even the finest details.
Inks and Ink Pads
Inseparable part of creation is work with ink pads. They can be classified into several categories by their composition. The most frequent are pigment, chalk, waterproof and alcohol inks. The technique for which inks are used is essential as well, on the basis of which you select either quick-drying or slow-drying ink. Stamps must be cleaned after every use of ink. Washable ink can be rinsed under running water or cleansed with wet wipes. But for removing waterproof ink special cleaner must be used. Ink may be applied by means of Ink Dabber-Stamp with its Spare Ink Foam. Cut-n-Dry Foam Pad is suitable for use with ink as well – cut off such a piece of pad you need. More information on inks and their accessories is in the article of Inks and how to use them in scrapbooking and Useful instruments for work with inks.
Masks and Stencils

You create gorgeous backgrounds and details with the technique using masks or stencils. By application of ink or paint through a mask you transfer a picture on your project.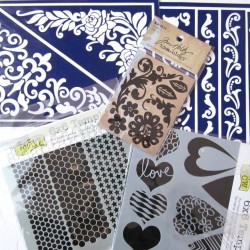 ShapeCutter and Cutting Templates

An excellent craft tool of ShapeCutter and its templates can not be omitted. This cutting tool can cut out various shapes, either by using the templates or just on basis of your fantasy. ShapeCutter is suitable for cutting paper.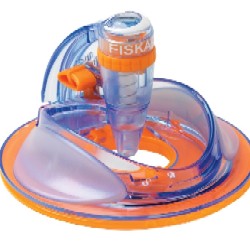 Watch video with instructions how to use ShapeCutter and its templates:
http://www.youtube.com/watch?v=8BiWFf03WCU
Decoration Material

Is there anything you miss on your project? Does it need a little bit of spice? Various tiny decorations suitable for scrapbooking will help you to sort the problem out. There is a wide range of miscellaneous decorative flowers, ribbons and ribbon bows, butterflies, brads, eyelets, adhesive stones, buttons, gromlets, letters of alphabet, rub-on books, adhesive decorations or metal findings – keys, clocks, hands, etc.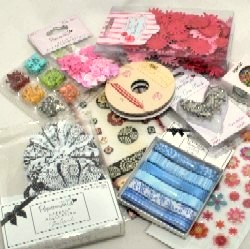 Albums, Notepads, Calendars

Blank cardboard albums or calendars are ready for being decorated by scrapbooking technique and then bound with jumprings. Albums differ by various sizes and shapes. Notepads also serve for embellishment and as a beautiful gift.
Other Tools

Various tools should belong to your basic scrapbooking equipment as well, e.g. quality sharp scisssors. Besides classic scissors we have also decorative edgers of various shapes and sizes. Other necessary tools include rulers, folding and scoring tools, pointed blade, etc. Other instruments facilitating your creation easier are various types of mats, e.g. craft mat for cutting, scoring or setting eyelets.
Moreover, we offer a tool for damaging paper and thus creating vintage style effect, next Sew Ribbon tool for threading ribbon, Sew Easy Stitch Piercer or Double Ball Stylus of three sizes for embossing.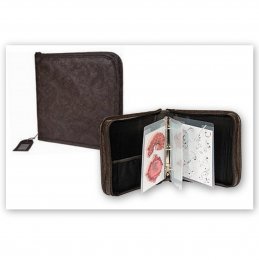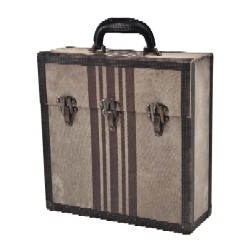 Literature
Scrapbooking, as well as other creative techniques, is featured in literature and magazines. If you need help or inspiration, just look at the bookcase. Several interesting books and magazines on scrapbooking have been published (some of them even in Czech).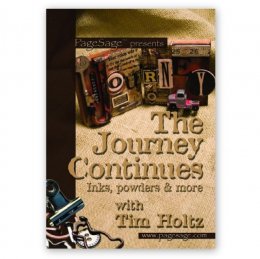 Most of the tools and instruments mentioned above are to be found in our e-shop, in the section of Scrapbooking. More and more tools will complement the offer soon.... just watch our websites. We wish you pleasant creation!