Regardless of whether your are a beginner or advanced scrapbook crafter, I am sure you cut plenty of paper or cardboard every day. Sometimes the result is crooked and you may tend to give it up... But with a paper trimmer the work can be faster and much more accurate. At first, I found the trimmer an expensive tool, I was convinced I did not need any and could cut simply with scissors. Finally, I got a trimmer and I swear by it now... What I used to cut for hours before is now done in a few seconds and the cut is even and accurate. That is the most important stuff – the trimmer will save up time which can be used for other creative activities.
There are several brands of trimmers in the market, like Fiskars, Tonic Studio, Dahle, etc. The trimmers differ in quality, size and material.
Trimmers can be classified by different ways of cutting:
• Trimmer with blade carriers – this trimmer is the most suitable for your creativity. It has a blade hidden inside its carrier for easy manipulation. Spare cutting blades are available as well. A scoring blade can be included in a trimmer or sold separately.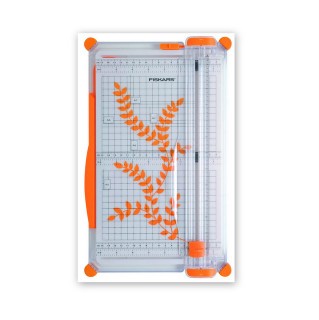 • Rotary blade trimmer – has a disc moving on paper and cutting it. This type is suitable for scrapbooking but the cut is not always completely accurate due to possible deflection of the disc. A rotary blade trimmer has longer lifespan. It is perfect for work at courses (we use it as well).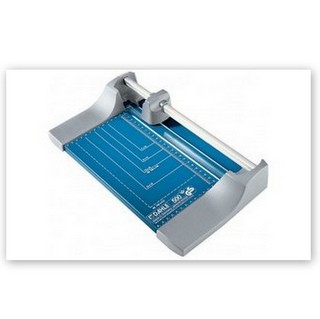 • Lever trimmer – has a big blade (looking like a lever) which can cut multiple sheets at once. It is frequently used in offices.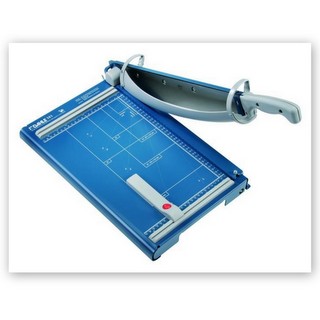 What is important when selecting a trimmer:
• The most important factor is the right cutting length.You need to know how long cutting length you need for your crafting. If you use scrapbook paper, the measuring deck should be 31 cm long (some producers state the A4 format).
• If you use a trimmer every day, do buy a quality one that will last long. These trimmers are more expensive compared to commomn ones but be sure it is worth investing in it.
• Make sure that an appropriate sparing cutting blade is available as well. When the trimmer is frequently used, blades worn down and the cut is no more accurate. The same rule holds for scoring blades. Some trimmers have scoring blades included in price and packaging. But others must be sold separately as accessories (usually in a set with a spare cutting blade). One scoring blade is enough, it does not wear down much. It serves solely for scoring, i.e. making folds, creases and edges on your projects. The scoring blade will simply and quickly create a basis for a card, a box, an album, etc.
If you have any questions, feel free to contact us at scrapbooking@nemravka.cz. We are pleased to answer and advise you!
Good luck when choosing a new trimmer!